Diamond polishing pastes | Boride Engineered Abrasives
Boride Diamond Polishing Compounds for the foundry mold and extrusion industry are products of excellent concentration and versatile formulation. Thanks to high resistance to temperature, they will meet even the most demanding conditions.
The precise blend of synthetic diamonds produces economical polishes, often with a very sharp finish. Boride offers a wide range of products thanks to different grit sizes and concentrations of diamond particles. What distinguishes the whole series is the even distribution of particles in the suspension.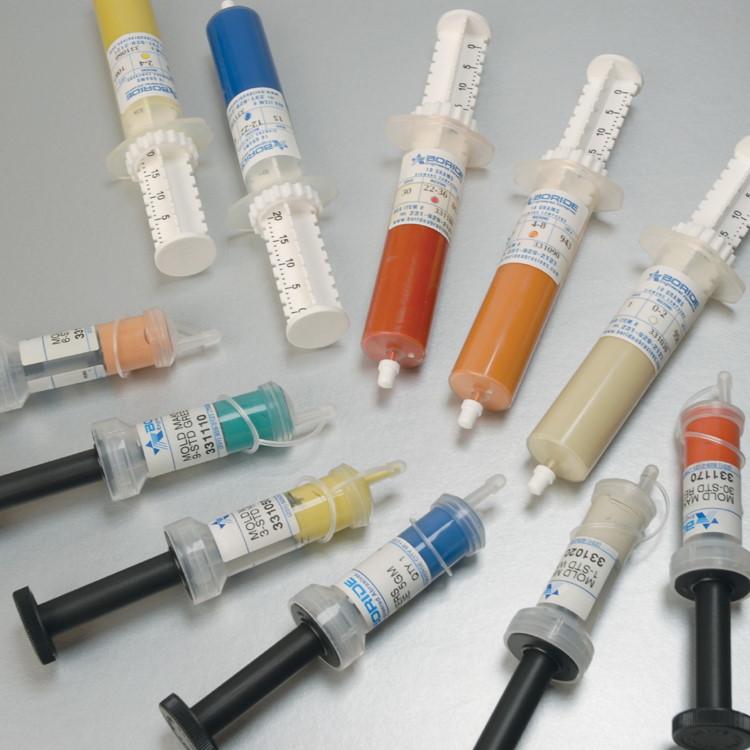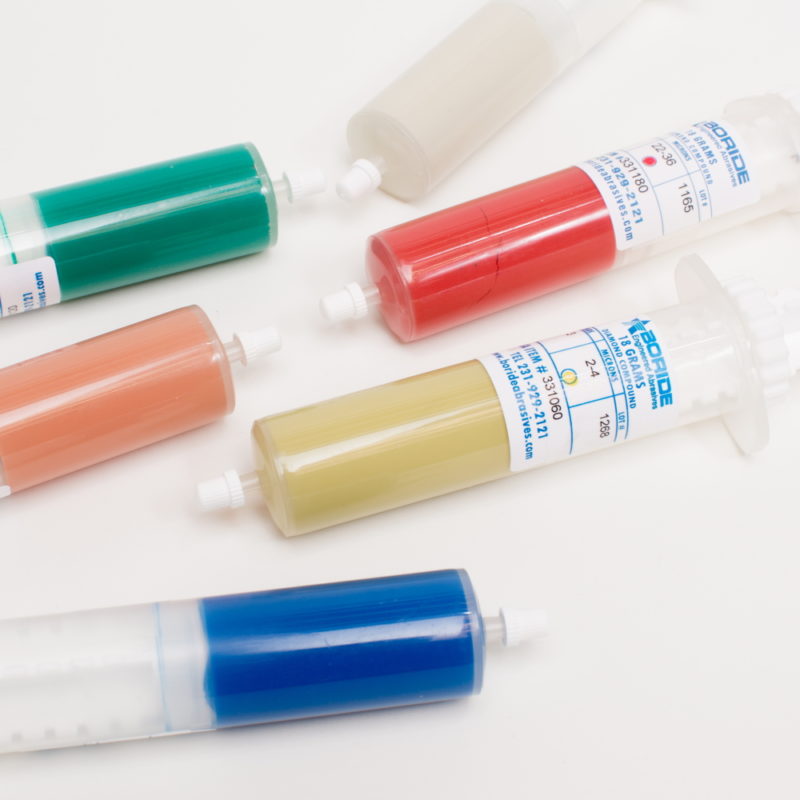 Pastes have compositions based on both water and oils. The manufacturer distinguishes three groups of products according to the concentration of diamonds in the composition.
Medium concentration is ideal for gentle material removal and general use.
High Concentration is a popular choice for standard surface stock removal and job finishing.
Very high concentration is recommended for professionals. A very high concentration of diamond particles significantly speeds up the work on removing deposits and excess materials.
Thinners for polishing pastes
Thinners are used to dilute the suspension, improve spreading and reduce the gumming effect. In addition, they do not change the cutting properties of polishing pastes. They are great for flushing away any remaining material to be removed while reducing run-in time. DIAMAX thinner is used for oil-based polishes and BORI-LUBE 10 lubricant for water-based compounds.